Improving the way diners, restaurant owners, and food service providers communicate, interact and share information with each other.
ALL TOGETHER NOW
ONE Platform - THREE Connected Applications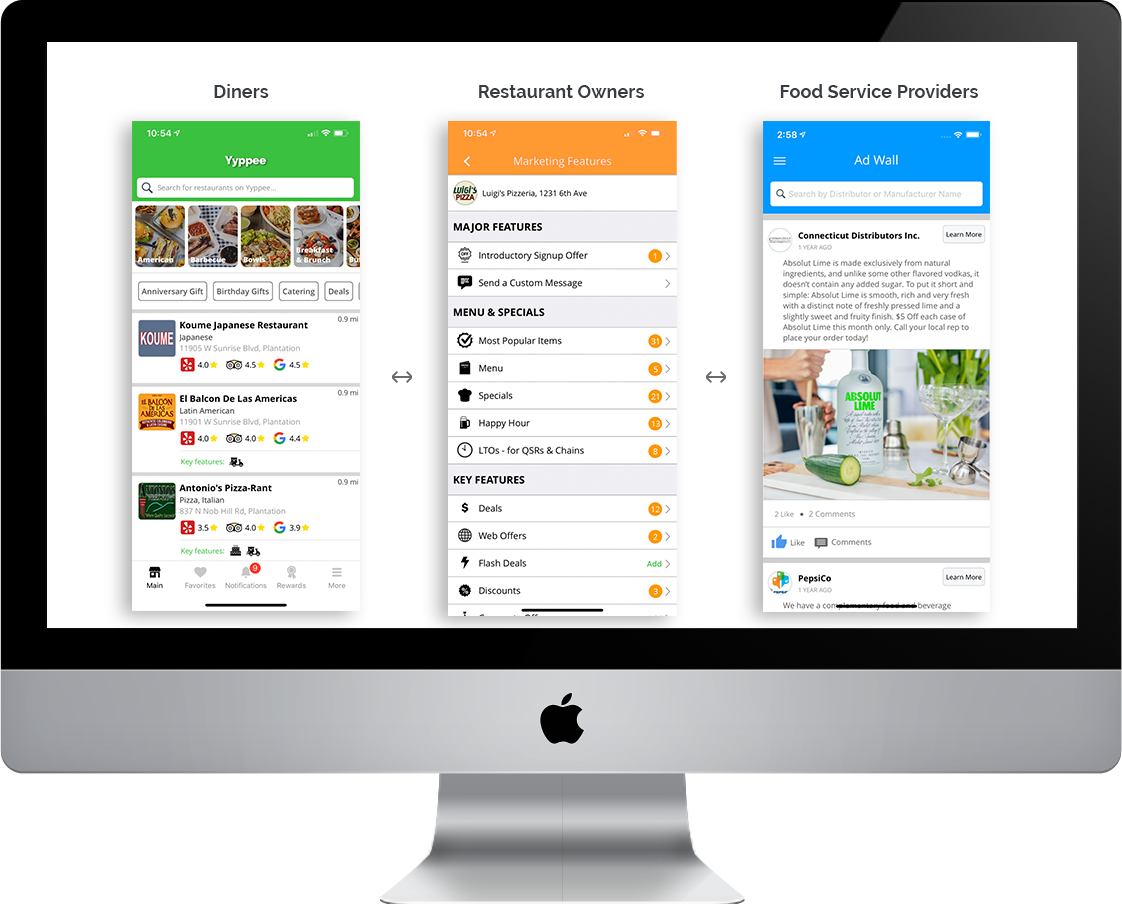 restaurant Owners

Get more Diners, coming in more often, spending more money.
Learn How
Distributors and Manufacturers

Market, Promote and Communicate your products and services directly to restaurant owners across the US.
Find Out More